On September 12th, 2021, RichKid Clothing made its debut on New York Fashion Week. Teaming up with Plitz Fashion Marketing, the three-year-old Streetwear Brand out of the Bronx, NY, showcased just a few of their different styles.
Spearheaded by Richard Dickson and Mark Wilson, the brand wanted to prove that they could be mentioned with some of the bigger brands in the industry.
A month after their big showcase, we sat down with Mr. Wilson to get his feedback on the experience.
How Did It Feel To Be A Part Of New York Fashion Week?
The feeling was great. While everything didn't go as planned for us, the experience was awesome. It was a chance to see how things worked from behind the scenes. I'm normally a part of the crowd watching but this was indeed a different experience.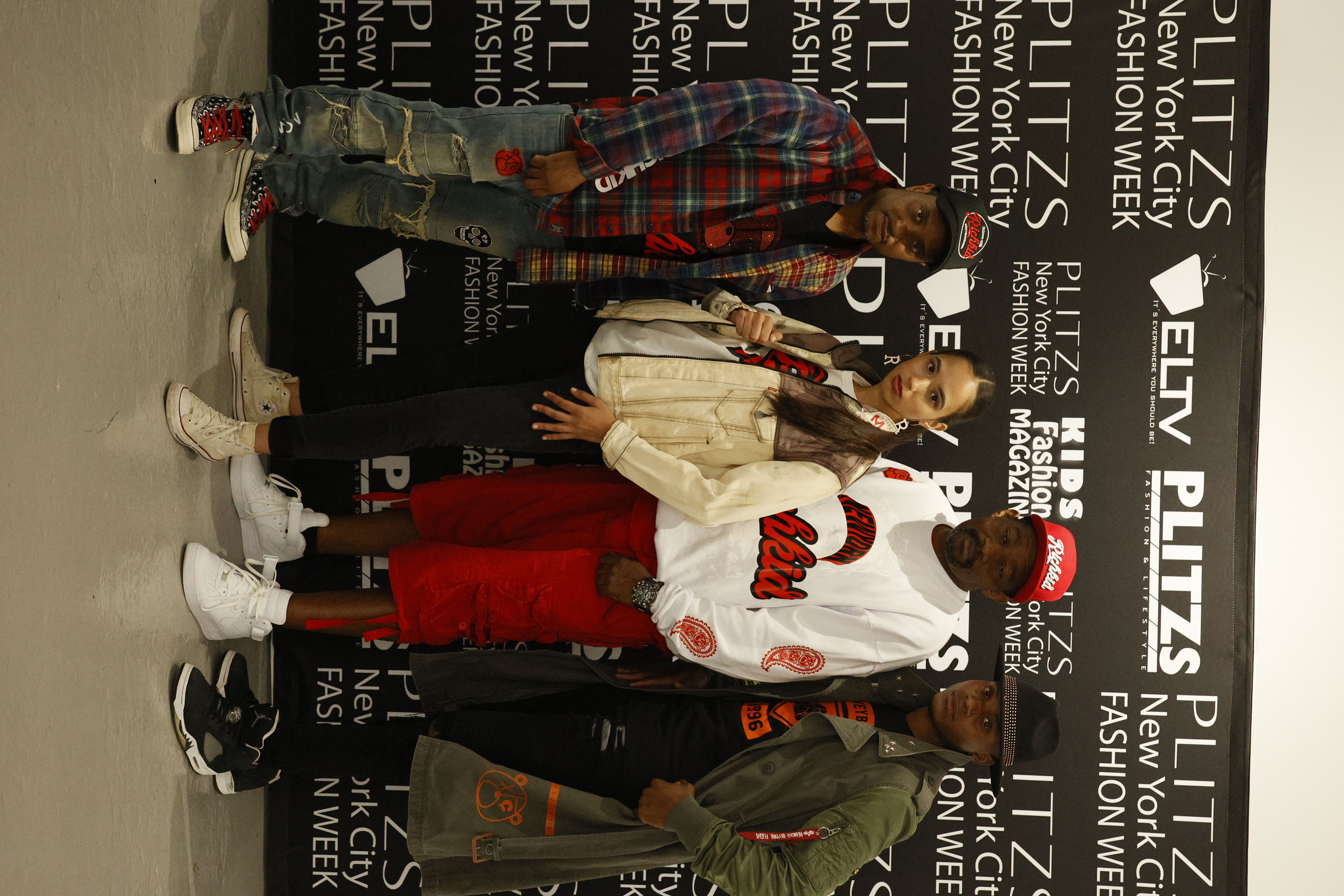 To actually get the call and say that we would be one of the featured brands was a bit surreal, to be honest. As a young company, you're always looking for that exposure to help bring your ideas to the masses. We never had that moment like "yeah, we made it" but it was more like "let's not try to F*** this up"..lol
What Was The Process Like Going Into The Event?
I mean, just the thought of being in the room with other designers was exciting. Not in the form of a competition but you do want to see what others have been working on. It's more of a respect thing. For us, it was just making sure we had everything we needed. Some may not know or understand the process you have to go through just to hope and pray that even the smallest things don't go wrong.
It was a checklist that we would go over for months leading up to the actual event. Rich and I had to make sure we had the right music when the models walked. Make sure we had backup clothes just in case there was a need. But most of all, it was shaking out the nerves. You never know who may be watching and the first impression has to be your best.
How Did You Choose Which Pieces To Showcase?
This was the hard part. We have so many different styles and colors that it was hard knocking down the inventory to just 20 pieces. We wanted to display what we had going on for Season 3 but also wanted to tell a story from the beginning with some of our early pieces down to what we're doing now.
Although we sell every color from black to pink, we were selective with our colors for the show. We didn't add anything bright to the collection for Fashion Week as we kept it simple. Our main look did focus on jackets. Those were the eye-catchers for us. Since we didn't have a formal fitting with the models prior to the show, we did research a ton of their pictures and tried out best to match what we thought they may look good in. In the end, we let them decide what they wanted to wear before they walked.
What Was It Like Being Around The Models?
The models were the wild card here. As much time as you put into your clothes, you never want the models to look or feel bad. We had access to the models well before our showcase but due to COVID Protocols, we were not able to do a fitting prior to the show. We had everyone's sizes, but once again, it was still a gamble.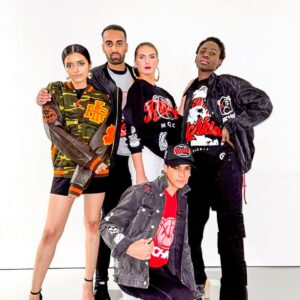 All we hoped were that the models liked what they were walking in. Yes, we know it's their job but we want everyone to be comfortable. Hey, if the models don't like our clothes, then we're in trouble we thought..lol. Luckily for us, all the models were cool and down to earth. You hear so many horror stories about what goes on backstage.
Any Advice For Up-And-Coming Designers and Brands Looking To Get Into Fashion Week?
My advice would be to be consistent? These companies are looking for new brands to break as everyone would love to say they were the ones to give you that first shot. The process for getting in is not easy but not hard either. Know your brand. Know your present, but most importantly, know where you want to go in the future.
Do some research on companies offering spots during Fashion Week. And please know that as a newcomer, you may have to take the smaller shows. It's still a New York Fashion Week Event, but not as big a stage as some of the well-known brands. Baby steps.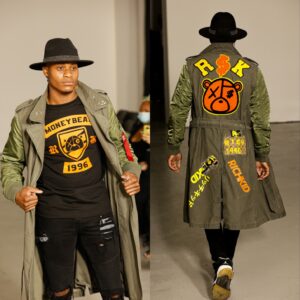 There are plenty of companies offering spots in shows. Just research what they have done in the past. Oh, and another important thing to consider is your budget. Fashion Week is not FREE. Let me say that again, Fashion Week is not FREE. You must pay to play. But that's why you must do our research on the companies offering spots.
What Was One Thing You Walked Away With From The Experience?
The one thing I would say is to be prepared. It was fast-paced. Backstage was hectic. There are many different designers with their brands and tons of models either walking or getting dressed and undressed.
The time between showcases can vary. But the idea was to always be on go. At any moment something can go wrong. Don't take everything personal. It's a high-stress situation with plenty of egos. What is planned can very easily go off-track.
Be confident in what have you and how you present it. The moment you begin to second guess, you can begin to panic which will set off a total wave of emotions. The models and other designers are now watching.